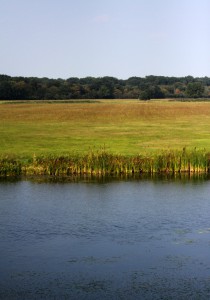 When I was in my mid-twenties, I thought the perfect life was one where all my possessions fit easily into two suitcases. I moved seven times the first six years I lived in Berlin, eight if you count the few months I stayed at a friend's apartment after I left my first husband. I loved to move: to walk down new streets, meet new neighbors in the hall, have new experiences, surprises and sometimes disappointments.
I lived cheaply and travelled as often as I could.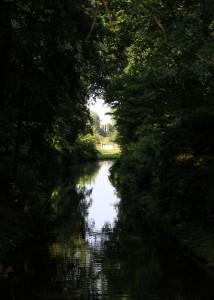 But in 2006, I met my soon-to-be second husband. Things moved fast and I had a baby and then another. I still get the itch to move sometimes, but we live in a rent-controlled apartment in one of the coolest parts of the city. If we moved now, we'd pay twice as much for a smaller place in our neighborhood, and we don't want to live anywhere else. For the most part, I can now only travel during school vacations.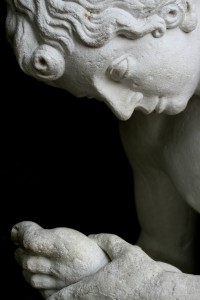 Luckily, my husband also has the same wanderlust itch. To scratch it, we take day trips nearly every weekend. Two Sundays ago we visited the gardens in Wörlitzer Park, part of the Dessau-Wörlitz Garden Realm. Built by Duke Leopold III of Anhalt-Dessau, Wörlitzer Park is as an English park with a touch of Dutch style, which he designed together with his friend, the architect Friedrich Wilhelm von Erdmannsdorff. Their designs were inspired by the Enlightenment and the Duke's travels during his Grand Tour.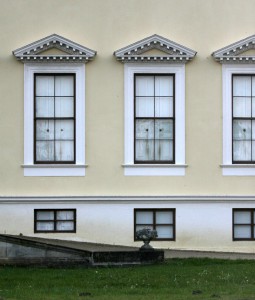 The park takes you along twisting paths, sometimes circling off into little hills where you'll find a lookout, a lonely rustic cottage, or a classical sculpture like the second photo above. They lead you along the Elbe river, where tourists—though luckily not too many—take boats rides with chatty tour guides. I heard one telling his passengers they had just drifted past a magnificent Sequoia Redwood Tree, Mammutbaum in German. A native Northern Californian, I can tell you he was making up the tour as he went along: the tree was definitely not a Redwood, though I did see a real one later on.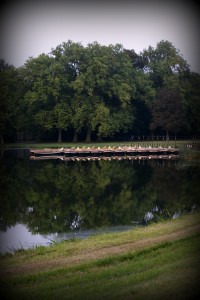 Although you can visit two stately buildings, Schloss Wörlitz and the Gothic House, the most fascinating structure by far is Stein Island and Villa Hamilton.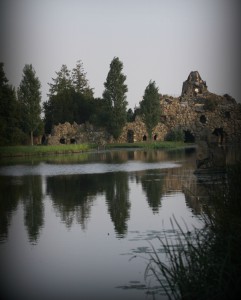 The Duke built Stein (stone) Island in memory of his trip to Italy and friendship with Lord Hamilton. It features a small, neo-classical villa and a series of artificial stone caves and chambers. Since both men were fascinated with volcanoes, particularly Mount Vesuvius, the island comes complete with one of the world's only artificial volcanoes at the top of the island.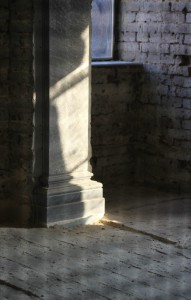 What I found fascinating about the caves was how sensual they were, how Art Deco the style of the grottos and the chapel, as though wild orgies took place there in the 1920s. But the era was wrong: the island and park itself were designed and built in the late 18th century. Maybe beefy Greek lads really did wrestle naked back and the day, and maybe people in the 18th century saw things differently; but by modern standards, this statue at the center of one of the caves was more than a little homo erotic.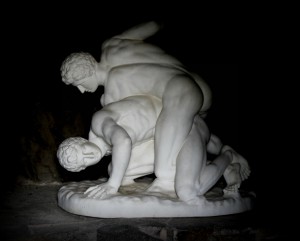 How interesting that Lord Hamilton's wife was none other than the it-girl of the 18th century, Emma, Lady Hamilton, muse to many and mistress to some until she married Lord Hamilton. On their wedding day, he was sixty and she was 26. Later, she became Horatio Nelson's lover. By then Nelson was already missing an arm, many of his teeth and was prone to violent coughing fits, but hey, the man was a star. Apparently their relationship was tolerated by Lord Hamilton, if not outright encouraged. Such a delicious story I had never heard before our trip to Wörlitz. Susan Sontag's novel The Volcano Lover is about Lady Hamilton, which puts the book high on my reading list.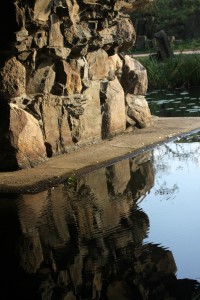 A beautiful day, a fascinating story, a wonderful experience. And all just a little over an hour's drive from Berlin.