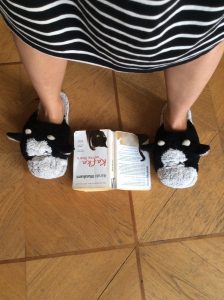 As I wrote in this post, I had a nice list of books I planned to read this summer. But things ended up a little differently than planned.
Here's the low-down:
I finished Adichie's Americanah and liked it a lot. It's not the kind of book I normally read, but a friend of mine who occasionally leads workshops in Eithopia loved it, so I thought I'd give it a try.
The book made me think about race and white priviledge in a way I don't think I ever have before. It's smart and at times hilariously scathing; she's definitely got upper middle class Ivy League educated Americans, both black and white, down pat. But it's not just a book full of America bashing. Adichie's pretty tough on her countrymen/women too. All in all, an eye-opening, enjoyable read, although I wasn't too crazy about how it ended.
I've mentioned Jonathan Lethem on this blog several times, which isn't surprising since he's one of my favorite writers and was my bookseller crush back when I was a spooky, literary teen haunting the stacks at Moe's Books. Besides his wit and masterful writing, what I love about Lethem is the hint of the surreal in his books, that touch of something slightly off kilter from reality (in some of his books, this is more pronounced, but I haven't read those works.)
Although on the surface, Dissident Gardens seems to be more straight up kitchen sink realism, I'd argue it does still have a touch of questing for the unreal: the ambitions and dreams of the American Left. The Communist Party of the United States, socialist folk, the Occupy movement, or any other left-wing movements or idealism: believing they could ever realize anything close to their Utopian ideals in the United States—perhaps now more than ever—seems as much a case of magical thinking as waiting for rabbits to someday learn to sing Korean pop songs.
Sigh…Social Welfare, how I love thee, even if it means getting taxed up the wazoo. Danke, Deutschland!
Getting back to Dissident Gardens: as much as I liked the book, it did take a while to get through it. The book is told through the point of view of six different characters, but I was only really interested in three of them, Miriam, Rose and Cicero, which meant the chapters about the other characters were generally slow going. Still, all in all, a very good read.
As for Babel-17, I couldn't get into it. It could be I actually only like Philip K. Dick, and not science fiction in general. But I'll keep it on the shelf for a while and give it another try someday just in case.
What I did read instead, and very quickly, even once in a five-hour go at the emergency room (don't ask), was Kafka on the Shore by Haruki Murakami. I'm too lazy to go into the story here, but you can get a glimpse here in this article by David Mitchell aptly called "Kill me or the cat gets it" for a brief synopsis.
I've been wanting to read Murakami forever, and after my trip to Tokyo, I decided it was finally time. So I pushed aside the other books on my list and picked up a used copy of KotS.
According to Mitchell, Kafka on the Shore isn't the best choice for a Murakami virgin. The plot is very surreal, never really resolves, and is full of all kinds of edgy stuff, like incest, murder and cat killing.
But people, I love, love, love, love, loved it. What great, dream-like steaming stuff.
However:
I did get a little sick of hearing constanlty about a fifteen year old's cock, which was described as instantly hard, so rock hard it didn't seem real, hard as porcelain, so hard it was a case of "in your face, diamonds!" (ok, so I made that last one up…) Apparently Kafka's cock talk is typical Murakami, who often writes about "cool-as-Bogart semi-orphaned teenagers who think and have sex more how male middle-aged writers wished they had thought and had sex when they were teenagers than actual flesh-and-blood teenagers tend to."
Some of the dialogues was a little heavy on the intellectual discourse side. Mostly I was ok with this, especially since the topics were things I was interested (e.g. the differences between Haydyn and Beethoven), but it did occassionally distract from the story. I used to read a lot of stuff by the Canadian writer Robertson Davies, and he also had the tendency to give lectures in his books sometimes (he was also a professor). A flaw, maybe, but not one that particularly gets under my skin. Besides, when it comes to novels, completely flawless writing often equals somewhat boring books.
But overall, Kafka on the Shore was an absolutely fabulous read. I'll take a break before I read another one of Murakami's books, but I think I'm on the road to becoming a major fan.
For now, I'm jumping on the band wagon and re-reading The Handmaid's Tale (read it already in my early 20s). I've wanted to for a while, but I was working on a short story that has some similarities, and I didn't want to become overly influenced. The story is finished and has already been rejected by two magazines, so now I'm free to delve into the Atwood. Hoorah! 😉