Dear Phantom Reader,
As I know you are also an avid reader, I'm sure this story is familiar to you: You hear a tip somewhere from someone about a book that sounds interesting so you pick up a copy of said book only to later toss it on the pile of other such similar books that you will read one day–or not.
I do this all the time. Mostly I order these books I hear about on podcasts or read about in articles or see mentioned by a writer whose work I admire from used bookstores in the US. Since it takes a good 3 to 6 weeks for the books to reach me (book rate postage is still very much slow boat to China) I've sometimes forgotten why I even wanted to read the book in the first place. Like this compilation of writing by Richard Brautigan.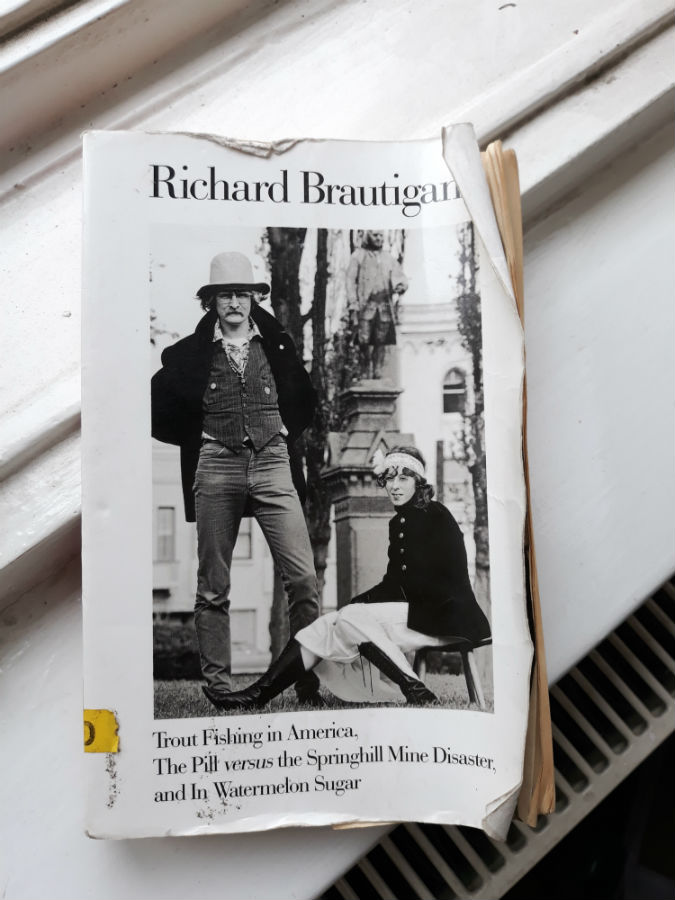 Actually, I could still remember why I'd ordered it. I had just read Hard Rain Falling by Don Carpenter and loved it so much. I looked up Don Carpenter on Wikipedia and read that he was all torn up by the suicide of his best friend Richard Brautigan. I then read about Richard Brautigan and thought, well, that sounds interesting. So I ordered the book pictured above. By the time it got to me the desire to crack it open and give it a read had definitely waned. I don't know if it was the hippie cover or the titles of the pieces, but the book got tossed into the very low priority pile of Read someday? Eventually, the book took up service as a tool to prop open our Altbau windows.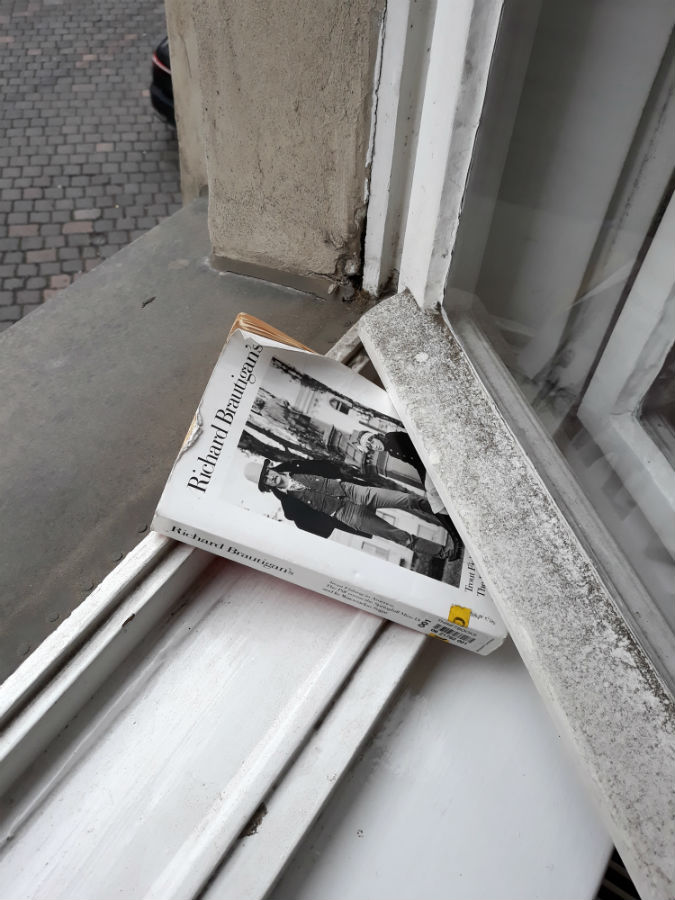 If you've ever spent any time in Germany, you'll know that Germans open their windows all. the. time. In fact, twice a day for at least 3 to 5 minutes, and yes, this includes in the middle of freaking winter. This practice is known as Lüften, which means air out or ventilate. Germans are obsessed with the virtues of Lüften to such a degree that the exact rules are usually written out in your rental contract for your apartment.
Since I've lived here for almost 20 years (gasp!) I've gotten used to Lüften, although I still refuse to do it when it's below freezing–complain all you want (German) husband, your California wife ain't subjecting herself to such torture, our (German) landlord and rental contract be damned…
Anyway, our double pained Altbau windows slam shut constantly even if there is only the slightest breeze, so we always use a book to prop them open whilst doing our oh-so-proper Lüften. I'm pretty sure my husband was the one who decided Richard Brautigan's book was the one to do the job, but I also never complained since I still doubted I would ever read it.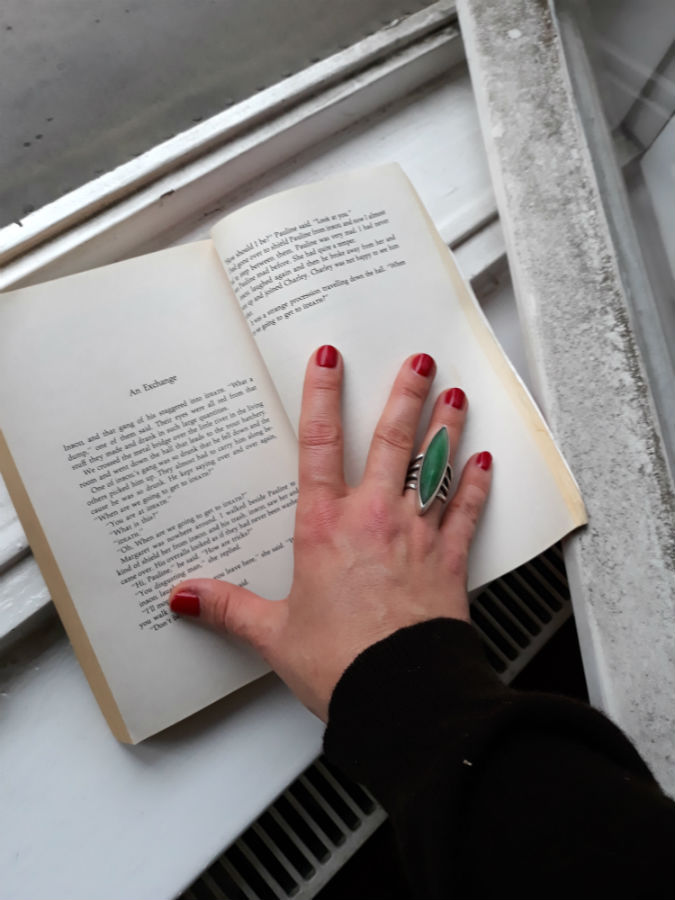 My dear Phantom Reader, does this sound familiar?
There are books and writers you like, there are books and writers you love, and there are books and writers that make you say, Fuck, yes. This is why I read and write in the first place. This is how I feel about Philip K. Dick, Kelly Link and, it turns out, Richard Brautigan.
Yep, on a whim I picked up the book and decided to give it a read after all before it finally disintegrated. I started with Trout Fishing in America and loved it and moved on to In Watermelon Sugar and loved it even more. I just ordered a book of his short stories that will go into the Read Right Away pile this time.
Brautigan's writing is hilarious, quirky, imaginative and bizarre but also tinged with moving sadness and loss at times. A true master without any of the trapping of masterdom. I can't wait to read more of him.
But if Brautigan has moved on from window propping, who has taken over the task, you ask?
Well, here's your answer.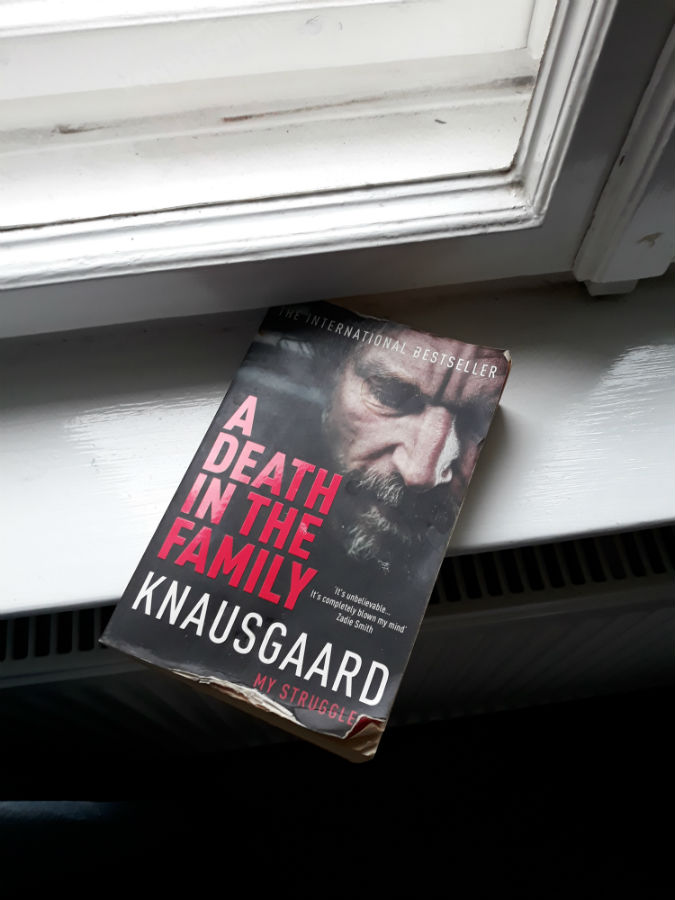 (When everyone was talking about Knausgaard, I thought I was either going to love him or hate him, but ten pages of this left me feeling indifferent, so window propping duty it was. Then again, ten pages aren't many. Maybe I'll give it another chance sometime before it's too late.)
XOXO
Rebeccah