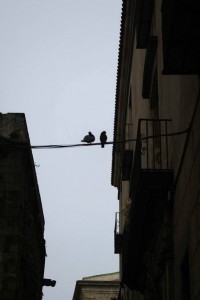 I  write fiction mostly under my married name, Rebeccah von Schlieffen
Publications
"Monsoon Season", Gone Lawn, upcoming Fall 2020
"Hungry Boy That Close To Danger", PANK, Fall 2019
"To Possess Nature", Verdad, Fall 2018 (published under my maiden name, Rebeccah Dean)
"Forgotten Dreams," Sixfold, Summer 2018 (published under my maiden name, Rebeccah Dean)
Awards and distinctions
"Juanita", named among the Glimmer Train Best Start 50, June 2009
Education
B.A. in Music Performance (voice), Mills College, Oakland, California
I also sometimes use my blog as a creative outlet for personal stories. Here are a few of my favorite pieces:
"Fermata Moment," "Grandparent Trading Cards," "Bowie And The Last Of The High School Virgins," "Stubborn Late Adopter," "EFL 1: The SKB," "Forever 35," "Love Letter To My Phantom Reader"
Here's my rejection horror story published on Submittable in 2019.
I now mostly publish my essays/thoughts on Substack at Dear Phantom Reader. You can also get a behind-the-scenes glimpse of my creative writing by becoming a patron here.