The ancient Babylonians called astrology "writing in the heavens."
Through observing planetary movements, cycles, placements and alignment, a narrative emerges.
Astrology is a miraculous tool that tells us stories and helps us be more in sync with time and the nature of existence. By tuning into these stories, we gain a better understanding of both ourselves and the world around us.
In my astrological practice, I help my clients see more clearly what is as well as become better prepared for what is yet to come.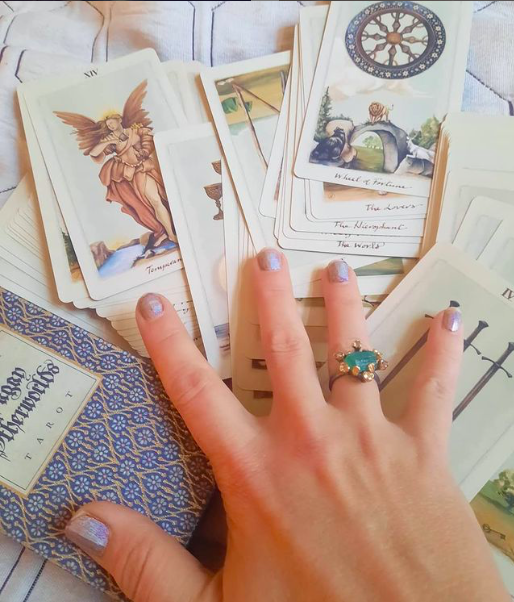 I combine an honest, down-to-Earth, practical approach with kindness and creativity. Astrologically speaking, I use the best of psychological, modern astrology with the predictive prowess of traditional techniques.
From an astro technical point of view, this means I use the whole sign house system and traditional rulers (i.e. Saturn as the ruler of Aquarius, Jupiter as the ruler of Pisces and Mars as the ruler of Scorpio).
While astrology is in many ways a left-brained, big picture pursuit, the tarot dwells in the land of images and poetry. Ask a clear question, and you'll get a clear answer. I love combining these two disciplines for the best of both worlds.
In my readings, I offer my clients honest insight into their questions. I mostly use the more straight-forward Marseille tarot deck, not the esoteric Waite-Smith system.
For more about me and my approach and background in astrology and tarot, check out my bio and swing by my podcast/newsletter, Age of Air.