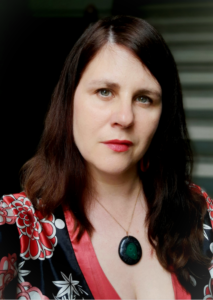 Sceptic, dreamer, writer, trained opera singer, long-time expat, occultist, goofball, native Californian – these are just a few of the many words that describe me.
In astrological terms, I'm an Aquarius sun with Capricorn moon and Virgo rising: Mercury calls the shots, Saturn is my main man and my lady Venus brings in the joy.
I got the astrology bug completely by chance in the mid-90s and haven't looked back since.
After studying on my own for around many years, I started a certificate training program in modern psychological astrology at Astrologie Zentrum Berlin, which I completed in 2006.
Although I still value this approach, I later switched to practicing traditional astrology, whose complex, ancient techniques allow me to probe deeper into charts. I have since gone on to study with the astrologers Austin Coppock and Nina Gryphon, both of whom are also accomplished astrological magicians, which is the form of magic I practice myself.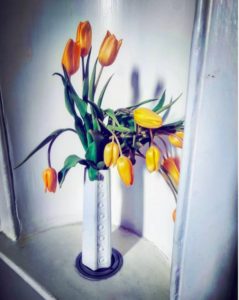 In December 2021, I completed the practitioner level course in Hoary Astrology at the School for Traditional Astrology and am currently honing my skills in the art
An eternal student of an eternally rich subject, I've now turned my attention to learning more about Vedic astrology and have recently started the intro class at Freedom Cole's school, Science of Light.
Although I don't offer tarot readings at this time, I've been reading the cards since my teens and am influenced and inspired by the work of my teacher, Camelia Elias.
Please feel free to subscribe to my newsletter and podcast about tarot, magic and astrology, Age of Air.
You can find my fiction writing here.