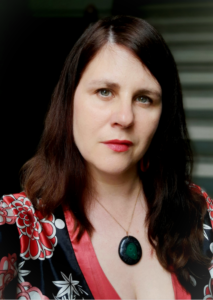 Hi, my name is Rebeccah Dean and I'm a writer and astrologer. I'm originally from the San Francisco Bay Area (East Bay all the way!), but I've lived in Berlin for over 20 years. Although I moved all around the (former West) of the city back in the day, I now live in a charming-but-cluttered apartment in Kreuzberg with my husband and two daughters as well as a Betta fish named Fergle.
I got into astrology completely by chance in the mid-90s (you can read the story here if you like). Although naturally sceptical by nature, the more I learned about it, the more fascinated I became.
Astrology is an ancient, beautiful and intricate system that allows us to define, understand and better attune ourselves with the quality of time–whether on the collective or personal level, the stars reflect our life here on Earth as well as our inner psyche in remarkably accurate and specific terms.
After studying on my own for around six years, I completed a two-year training program at Astrologie Zentrum Berlin. In 2019, thanks to the Astrology Podcast, I became interested in traditional and Hellenistic astrology. I have since gone on to study with the astrologers Austin Coppock and Nina Gryphon, both of whom are also accomplished astrological magicians, which is the form of magic I am most drawn to myself. I'm also close to completing a practitioner level course in Hoary Astrology at the School for Traditional Astrology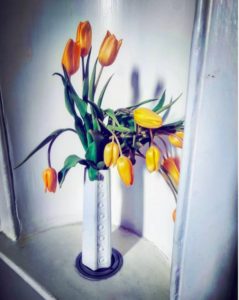 I specialize in hoary, natal and electional astrology as well as astrological magic. To find out more about the services, click on Book a Reading.
Feel free to check out my newsletter and podcast, Age of Air.
You can find my fiction writing here.